Our Benefits Journey
As a HR and Payroll services provider we have an insight into the kind of employee benefits our clients offer to employees, and what is available on the market. As a leader in a small business (30 – 40 employees) it can be quite difficult to navigate the employee benefits available, especially as some suppliers have a minimum number of employees before the schemes are worthwhile.
I thought it would be useful to share our benefits Journey to show what smaller businesses can do and offer to employees. Our 'benefits package' for many years consisted solely of salary and pension as a micro business – as we grew we clearly recognised that we wanted to reward our employees with more than just their basic pay.
My initial plan was to consider:
What are the 'pain points' for employees
What would make people more productive when they are at work and have actual time off when they are not at work
What would show our people we value and trust them completely
Firstly we reviewed things that were 'free' for us to do but added value to the employees. As a business which has lots of employees travelling to customer sites (usually) we looked at how we could reduce the expenses burden on employees, implementing a travel management solution & booking tool this meant our team could book travel, hotels, hire cars and flights with the company footing the bill – and this included meal allowances in hotels and pre authorised payments. This might seem like a small thing but for consultants who travel 3 or 4 nights per week in busy periods this can add up to hundreds of pounds of expenses over the month (and a big win was a reduction in costs for clients too!).
For the inevitable travel/mileage costs when using their personal vehicle and for subsistence we also moved to a weekly expenses payment run to allow our employees to be reimbursed quickly for out of pocket expenses. Again, this isn't necessarily a benefit, but we listened to what our employees said and everyone found this really helpful.
Next we reviewed our wider benefits package – over and above salary and pension. As a people centric employer we wanted to ensure that our people had some assurance that should they be Ill, or expecting a new member of the family they wouldn't have any added pressure of financial burdens and so we offered our people occupational sick/parental payments at full pay.
Earlier this year we also stopped the holiday buy scheme and moved to unlimited annual leave for all employees with a minimum expectation of 33 days annual leave each year (pro rata) to ensure our people are able to rest and relax. This does have some caveats to ensure it is fair for all employees (e.g. not being able to book the same day off every week for weeks on end) but this was a great move for us in showing our people that we trust them. Another great use of the time off is to spend time volunteering which is a big hit!
In addition to this we looked at more traditional benefits and engaged Perkbox for perks and employee discounts (The free Café Nero each month was a particular hit!) and we've seen great utilisation of the Perkbox tool, as well as Perkbox medical. Perkbox also gives us access to Enjoy Benefits for Salary Sacrifice benefits for technology, gyms and cars which is another big win and the employers NI savings from offering these benefits covers the cost of the schemes which means the business also has a saving.
I also hold a little pot of budget back too to earmark for specific life events like big birthdays, an extra special gift for a thank you or for if the family home is relocated – a small gesture which goes a long way in recognising the family feel of the business.
Our flexible working practices have always been the biggest employee benefit – we trust our people to manage their own time, and if that means that they want to work early in the morning, stop working during school pickup/drop off times and then pick up work again later in the day – that's fine! If someone has an appointment to attend or would like to have a haircut in the middle of the day – we don't mind. We really do find that this works both ways – and when we are busier people work those extra few hours to support the team effort.
The key to all of our benefits is choice – our people can choose to access the benefits/perks or not but having them available makes a huge difference and the overall cost is fairly negligible when we consider the biggest impact which is people who are rewarded and have access to a range of benefits which add meaningful value to their lives.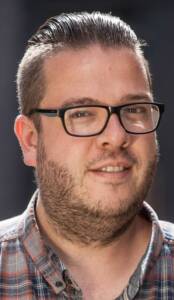 This blog feature was written by James Proctor, Director of Consulting & Services at Phase 3.