I am a firm believer in independence – there are so many reasons why I think this is the best choice for our clients and for our relationships with partners or solution suppliers. But – what do I actually mean by independent?
Phase 3 do not take any payment from any supplier for promoting their product. Period.
We host information about vendors on our website, in an open catalogue – some vendors choose to give us more information (known as approved vendors who have verified every aspect of their record on our site) but we do not charge for this service. This forms part of our mission to plug the gap between people and people technology. You shouldn't have to pay for this service.
This might seem like a strange thing to do, and many question why it is the case when so many other consultants do the exact opposite and my answer is clear: we are fiercely independent and therefore unfettered in our advice and guidance to clients. Customer success is at the heart of everything we do – not the bottom line.
We stand back from the market, regularly engage with vendors to learn about their products, what is new, where they feel their pain points are and more importantly the type of clients that they excel with.
What this means for our clients is a valuable recommendation, based on years of experience and development of those relationships – ensuring that clients don't waste time reviewing products that aren't a good fit (just because we would get the higher commission). The other advantage is to the vendor – who gets a warm lead sent their way, a lead that is suitable for them and which means they have a higher success rate of closing the deal.
Now – our independence doesn't end there of course – we also have the confidence and ability to negotiate with the vendors on behalf of our clients (especially if we know they pay other consultants a 10% fee we would ask for that discount up front for the client!) but we can also manage expectations with our clients on costs and what is and what is not achievable.
Objectivity is key for us – I need to be able to tell a client if I think the solution they are reviewing is or is not the best fit, why that is the case and what the alternatives are. Our experience is whole of market and unbiased. We understand the specialisms of HR, Payroll, Recruitment, Learning and Development, Employee Engagement, Case Management and ensure we understand your business context before making recommendations.
If you are interested in independent HR or Payroll system selection support please get in touch to discuss how we can help.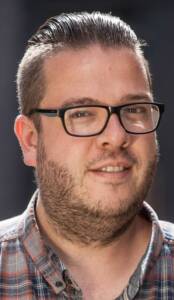 This blog feature was written by James Proctor, Director of Consulting & Services at Phase 3.