Breaking down the payroll 'Brick Wall'
At the risk of being unpopular here, I thought I would share a view on an ever-decreasing issue that those outside of payroll often face. I call this the payroll 'Brick Wall'. What do I mean by this? Allow me to explain.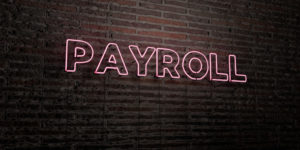 I have sat in many HR and Payroll offices, more so in the last few years since joining Phase 3 HR technology consultants. One comment I have repeatedly heard is: "… can't talk now… we're running Payroll". In one office, this was actually how the person answered the telephone, hanging up on the caller without giving them a chance to reply, hence my naming this the 'Brick Wall'.
With so many committed payroll consultant professionals out there, I wonder if this is the norm or if those guilty of this behaviour are the minority in our field. I, for one, hope this is the latter!