Due to the pandemic, it was necessary for me to undertake a virtual onboarding process, which essentially means starting my new role remotely. In this post, I reveal what a remote onboard process is like. Hopefully, it proves helpful to many others who will surely be going through a similar situation right now.
What is it like joining a company remotely?
Wow! How has it been 3 weeks already since I joined Phase 3? Where has time flown!
Starting a new role in a new Company has always been a daunting experience for me with a little bit of anxiety involved. Usually it is the same thought process for me before I embark on a new employment journey – did I make the right choice? What will my colleagues be like? How will I build a relationship with my team working remotely? Will they think I am strange that I have never previously had to do the tea round when I have been in the office? (Although, this time round I knew that was not going to be an issue any time soon given the current situation and restrictions with working at the office.)
Well, 3 weeks in and I can now officially confirm that I was worrying for no reason!
How about I start with the lead up to my first day.
Earlier on in the year, I was working in Australia for the Company I was with previously. Whilst I was there, I would often hear the Project Managers compliment the Phase 3 Consultants. A couple of years ago I also had the privilege of working with Phase 3 Consultants and I was able to agree with the positive feedback. So, it was no surprise that when the opportunity arrived, I was interested in joining Phase 3 and went on to do my own research.
It was from the moment that I watched the vast array of amazing videos on the Phase 3 YouTube Channel and the posts on LinkedIn that I felt even more drawn to Phase 3. It was evident from get go that Phase 3 had a very open and welcoming culture.
See also: How to Build a Positive Workplace Culture
I could not find any cons or hear any negative comments. Anybody to whom I would ask about Phase 3, would always come back with only positive feedback. So the decision was made – Phase 3 it is and I was over the moon when I was offered the role.
When I would get asked why did I choose Phase 3? – my response was "Phase 3 to me feel like they are about quality over quantity." – something which is very close to my heart and is part of my personal views about work.
How to make a virtual onboarding process work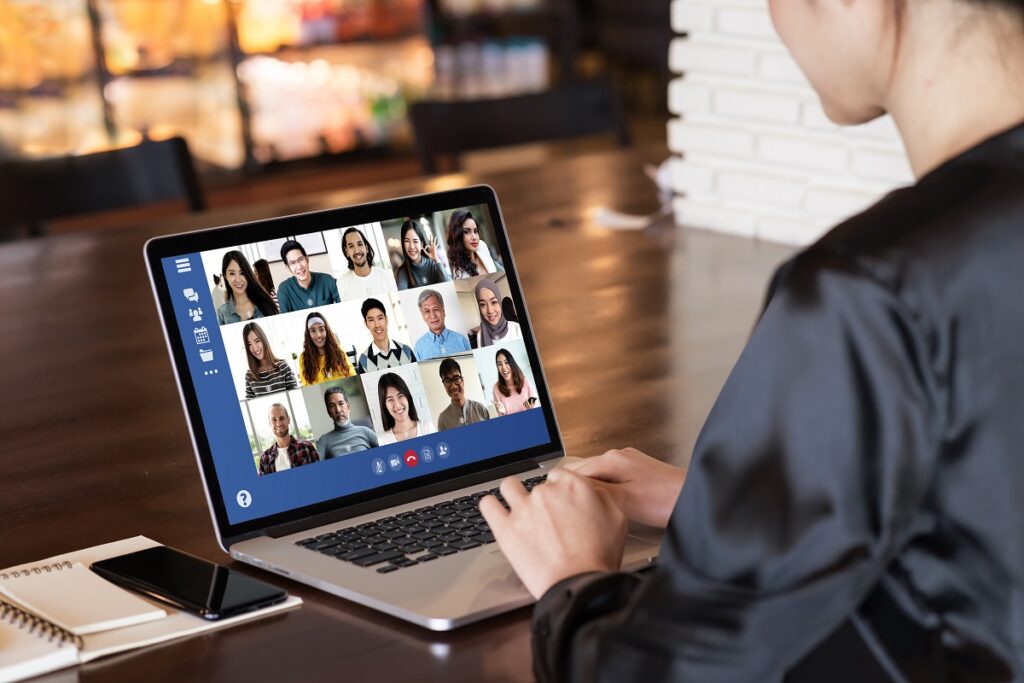 And so began the new experience of joining a new Company and starting a new role completely remotely!
Between my last day at the Company I was with and my start date at Phase 3, I decided to take some time off. Throughout this time, I was in regular contact with my new Manager, who ensured that I was kept in the loop and prepared for my first day.
The first thing I had access too was The Hub. It was great to be able to read the weekly updates and be given access to the policies as well as the opportunity for me to review and update my information on the system prior to joining.
I then had all the equipment I needed delivered to me which enabled me to be set up and ready for my first day. This was by far the simplest set up and access to a work laptop I have ever had experienced – I entered in the pin provided and I got in with no issues! First test passed! I even had emails waiting for me with details to access the different systems I required. I did find myself asking at one point – is it really meant to be this simple? The answer seemed to be 'Yes' – it really has been the least stressful onboarding I have ever experienced.
The very first day I had a meeting with my manager followed by a team meeting where I got to meet members of the team. It was great to be able to see everyone albeit online through Microsoft teams! I could at least put faces to names. I felt at ease throughout the first week, as a companywide welcome email was sent out and I received welcome emails and messages. And before I knew it, I was already week one down, week two down and now almost week three down!
How different is virtual onboarding to regular onboarding?
In summary I knew that onboarding was going to be very different to any of the onboarding I have previously experienced. Given the current Covid-19 situation I was even more nervous that I would feel isolated from my new work family and would not get to build a relationship as easily as I have found it to be through being in the office environment!
Once again, I could not have been more wrong! 3 weeks in since joining the Lime Green family and I am so proud to be part on an amazing team, where everyone has made me feel very welcome.
I am super happy to be here and to have joined the Phase 3 family. Virtual onboarding has made this experience unique and memorable! I already feel like part of the furniture and am very excited for the rest of my journey here.
We at Phase 3 are here to help with your HR needs, so please get in touch for assistance or head to our blog for more guides, tips, and advice.